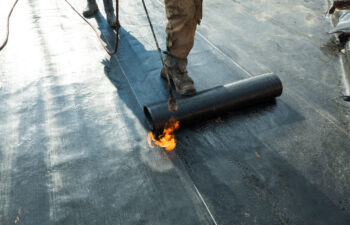 Many local area home builders and commercial building contractors struggle to source adequate supplies of building materials. They may waste valuable time dealing with multiple suppliers and still be left waiting for orders. This means downtime that earns no money and causes client dissatisfaction. What if there was a single large source to supply everything needed for roofing projects – large enough for big development requirements, but also meeting the needs of smaller area builders? There is! Welcome to Mid-Atlantic Roofing Supply.
Multi-State Roofing Supply with Hometown Values and Service
Most major supply centers chase after the huge contracts and have little interest in sourcing a single home build or small-town commercial venture. Not us! Mid-Atlantic Roofing Supply sources both small area builders and large construction firms with everything they need for residential and commercial roofing projects.
We are a multi-state network of modern roofing supply centers that has numerous vendor connections, so you won't be left waiting for your materials. But each branch of Mid-Atlantic Roofing Supply is also locally owned and operated. Our local teams have their finger on the pulse of the area construction scene. We know the needs and struggles of local builders and we're here to help. Our team provides sound industry advice, up-to-date product information, ordering assistance, financing assistance and more to both large and small roofing contractors.
Trust Us with All Your Area Roofing Supply Needs
Our multi-state supply center network, vast number of vendor relationships and time-tested order fulfillment system enables us to offer a unique commitment to all our clients. Our delivery promise states that we will deliver exactly what you order when and where you need it, keeping your residential or commercial roofing project on-time and on budget. This promise applies to single family home builds, multi-home developments and large commercial projects.
Contact the branch of Mid-Atlantic Roofing Supply near you in the middle and southern United States. Be sure to check back often, because our network of supply centers is growing rapidly – there could be a new location closer to you soon! Call or message us online today to learn more or for ordering assistance.
Posted on behalf of Mid-Atlantic Roofing Supply